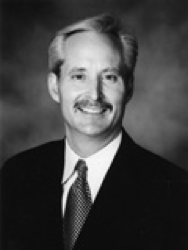 ---
BOB DAVIS, JR.
Principal
Phone: +1 202-750-1407
---
Businesses, non-profit organizations and government leaders from presidential candidates to state legislators have been turning to Bob for over thirty years for trusted government relations, public affairs and political consulting advice.
An effective communicator, Bob is a great connector of public and private industry and has a keen awareness on how to manage any public relations situation. Bob provides strategic counseling, crisis communications management, messaging, media relations, grass tops implementation and non-profit development.
Bob is a 7th generation east Tennessean and was raised in Maryville. Bob's parents were both lifelong educators and his father was part of the greatest generation where he served in Europe during WWII. Bob's first involvement in government came in 1978 when he organized and registered fellow high school students to vote for Lamar Alexander in his bid to become governor. Bob has consulted with hundreds of candidates for federal, state and local office. He also served as a Congressional District Coordinator for President George Herbert Walker Bush in his 1988 campaign for president.
Bob served as Senator Fred Thompson's top aide in Tennessee for eight years as State Director in Thompson's U.S. Senate office. He also was the Campaign Manager for Senator Thompson's successful re-election campaign in 1996, when Thompson captured more votes than any other candidate previously in Tennessee history.
In 2003, Bob was named Deputy Chairman of the Tennessee Republican Party by State House Speaker Beth Harwell. Bob worked closely with Speaker Harwell and Lt. Governor Ron Ramsey and played an integral role in helping Republicans gain majority status in the state senate for the first time in 140 years. In December of 2004, the State Executive Committee unanimously elected Bob the Chairman of the Tennessee Republican Party. Bob was subsequently appointed to the Republican National Committee in Washington, D.C. and, in 2006, Bob was again unanimously re-elected Chairman of the Tennessee Republican Party.
Bob resigned as chairman in 2007 to become a Senior Advisor to Presidential candidate Senator Fred Thompson. Bob traveled the country extensively with Thompson and provided daily counsel, crisis communications and overall strategic message throughout the campaign. Following the campaign, Bob started his own business venture and became President of RJD Group, servicing business and political clients in Tennessee and across the country. His broad relationships range from county officials, to the state legislature, to cabinet members in the governor's office, to members of congress.
Bob is a 1984 graduate of the University of Tennessee with a B.S. in Communications. He and his wife Linda have two children, a 26-year-old daughter Ashton who is Press Secretary for U.S. Senator Lamar Alexander in Washington, D.C., and a 22-year-old son Reese who is a senior at the University of Tennessee in Knoxville. Bob is involved in numerous philanthropic causes and is a Board Member of the Tennessee Sports Hall of Fame, the University of Tennessee Admissions Advisory Board, and the Unites States Global Leadership Coalition. In 2010, Bob was inducted into the Blount County Alumni Wall of Fame given to individuals as a result of their professional accomplishments, leadership, and contributions made to mankind as role models for future leaders. Bob and his family are members of Forest Hills Baptist Church in Nashville.